Repak nominated for Innovation Award 2015/2016
march 17, 2016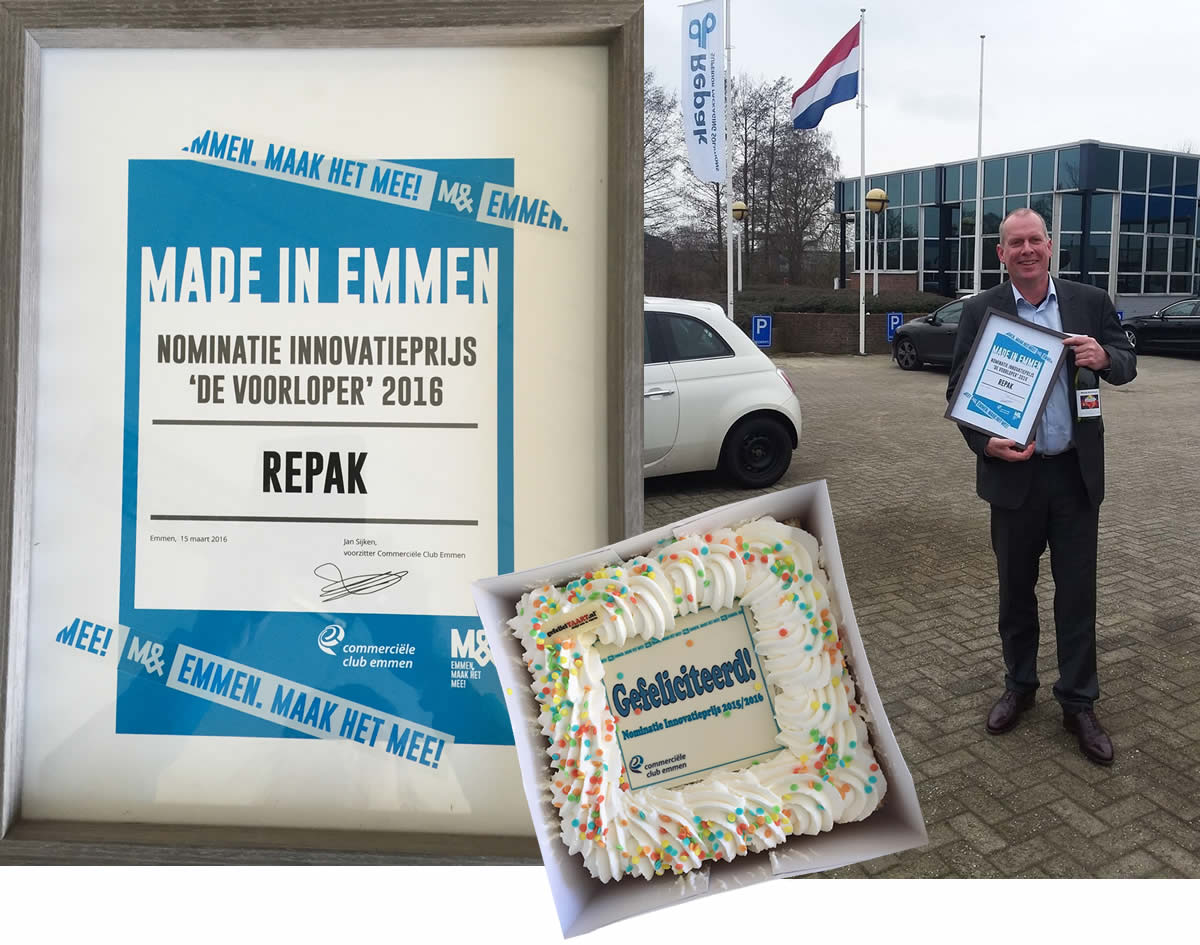 Tuesday Repak has been nominated for the Innovation Award 2015/2016. This prize is awarded annually by the Commercial Club Emmen to an Emmen company that distinguishes itself by being successful in the market based on innovative developments.
Repak is one of five nominees. Over the coming months we will receive a visit from a number of groups of ,among others, judges which will designate a winner in October.
We should be proud of this nomination. The management team would like to thank you for your contribution to our success. Let us all do our best to bring home this price!